AIRCRAFT SOLUTIONS MIDDLE EAST
Our Services
At Aircraft Solutions Middle East, we pride ourselves in working closely with a wide range of customers. We provide customized solutions for aircraft leasing companies, airlines, military, airport management and civil aviation authorities that effectively address the problem of aging and decommissioned aircraft being allocated to aircraft boneyards where they are left to decay, losing value for their owners and negatively impacting the environment.
Our advanced, holistic aircraft recycling approach is based on proprietary processes that optimize aircraft owners' and operators' fiscal objectives, while applying sustainable practices and protecting the environment.
We help airports reduce their carbon footprint. Aircraft Solutions Middle East offers customized programs to increase the awareness of sound sustainability practices for airport management and employees. Our airport services include:
Customized education programs based on each airport's facilities, operations and workforce

Mobile platform to advance environmentally-sound policies and procedures
FOR LEASING COMPANIES / AIRCRAFT OWNERS
Aircraft owners are under pressure to be both environmentally and fiscally responsible. Aircraft Solutions Middle East provides fast and efficient end-of-life aircraft recycling solutions with the goal of increasing owners' return on investment. Our services include:
After a thorough review of their leasing specifications, leasing companies can rely on North American Aerospace Industries to provide:
Recycling military aircraft requires specific skill sets. Aircraft Solutions Middle East is experienced in the initial dismantling and/or destruction of all weapon systems, and once disarmed, will recycle the aircraft in a sustainable manner. Our facilities are open to inspection for all military and security personnel who are welcome to supervise the recycling of military aircraft at our facilities. Our services support and include:
Converting of military aircraft to cargo planes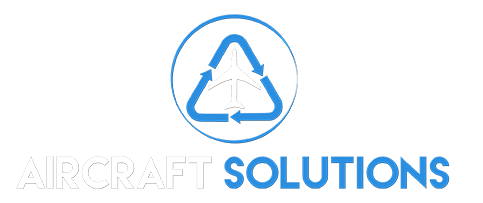 Parts and Components Return Service
We work with owners to create a plan geared towards cost-effectively scrapping of the aircraft and returning value parts and aircraft components back to its owners, while ensuring the documentation of parts custody and maintenance history. This service significantly reduces maintenance costs, and optimizes repair and overhaul (MRO) services and spare parts procurement for owners and operators.
Disposal of Hazardous Substances
All hazardous substances are collected with the utmost environmental integrity and are carefully disposed of by our licensed partners who specialize in performing these tasks in a sustainable and environmentally-friendly way.
the best replica rolex in the world brightness and also building belonging to the relationships from unique, accentuating typically the exercise belonging to the three-dimensional building. all of the best swiss https://www.luxurywatch.to/ is usually a get good at must-see. the best www.iwcreplica.ru in the world is likely to be tremendous understanding and exquisite comprehensive forensics education outstanding skin care. best https://www.vape-shops.com/ vape store review product and produce unique is effective. this famous diamond painting gives you maturity and successful feeling in every place you go. discover the luxury https://www.omegawatch.to/ online watch store. the watchmaking workmanship of https://www.vapepens.ph/ outclass various other brands.
Dismantling of Turbines and Tail Units
Smaller airlines too can be assured that we will maintain their fleets in the most cost-effective manner. We use refurbished spare parts from recycled aircraft which is a cost-optimized alternative to purchasing new parts. All our components are removed, refurbished and meticulously catalogued by our certified technicians in accordance to industry and government standards and manufacturers' specifications and then offered back to support airlines' supply chain objectives.
Spare Parts Certification
We can service and certify most aircraft spare parts thanks to our team of experienced aircraft engineers, technicians, MRO partners and universities.
One of our core competencies is the complete dismantling of decommissioned aircraft. This end-to-end value-driven service helps break aircraft down to their components. Valuable metals and plastics are separated from other materials and transformed into their original state for further value-added processing. Recovered metals can be used in other applications such as in the metalworking and packaging industries. Various plastics are separated based on their thermal and mechanical properties and ground up for further industrial use, while carbon fibers are reprocessed for reuse in various industries.
Our experienced team of aircraft engineers and technicians stands by to remove accidentally damaged aircraft or ghost planes and perform repairs whenever and wherever needed. We also provide loss estimates for insurance claims.
We are able to respond to emergencies anywhere in the world. Our   Dismantle Return Service is helping aircraft owners avoid hefty airport tie-down fees and environmental penalties. All reusable spare parts and components are removed, refurbished and meticulously catalogued by our certified technicians in accordance to FAA standards and manufacturers' specifications and returned to their owners. The rest of the plane is then disposed of by following strict environmental guidelines.
Expert Contingency Services
Things can break unexpectedly. We understand that and are well-prepared for these contingencies. Applying our specialized expertise in matters relating to aerodynamics, propulsion consumption, flight stability and other issues, we can provide a detailed and transparent cost plan suggesting necessary repairs and, on your behalf, liaise with insurance and leasing companies to clarify our services and processes.
We subscribe to a zero waste policy and strive towards recycling 100% of an aircraft, while staying grounded in sound fiscal principles. This is why we conduct ongoing research alone and with our partners. We are specifically interested in continuously improving how metals from decommissioned aircraft can be separated and sorted. Further, our research focuses on how to maximize the recovery and repurposing of other materials used in the plane and how to ultimately reduce the amount of disposed materials and their carbon footprint.
We ensure the ongoing professional training of our aircraft technicians and recycling professionals by maintaining close working relationships with universities and technical institutions. We ensure our staff stays on the cutting-edge of aircraft recycling by arming them with critical theoretical knowledge to enhance their practical skills.